Coming to DC for the weekend of January 20? We're hosting a talk twice on Friday the 19th:
Spiritual Discovery: Better the World Through Protests of Truth and Love
Noon and 5:30 – Tom McElroy of Boston, a Christian Science healer and speaker, will show how new perspectives on universal Truth and Love can heal the most intractable problems.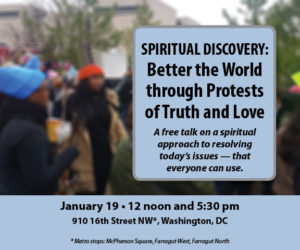 Refreshments will be served and childcare is provided. Questions? Call 202-807-1877 on weekdays.
If you won't be here that weekend, find a Christian Science lecture near you. Click here for the schedule.
Our speaker, Tom McElroy: After graduating from college Tom worked in real estate finance, and at the same time, volunteered as a prison Chaplain with Los Angeles County Sheriff's department, where he worked with inmates in men's, women's, and youth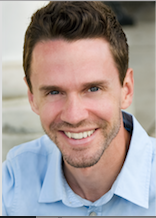 correctional facilities. Now as a Christian Science practitioner, he prays with people from many different walks of life, in order to help themfind spiritually-based solutions to challenges ranging from health and finance issues to relationship difficulties. Tom has spoken throughout the US and Canada, as well as in Europe, Australia, and Africa.