**NOTICE**
Under current guidelines from the DC Mayor's Office, our church services and testimony meetings will be held online, beginning March 15 and continuing until further notice. 
Please join us at 10:30am EDT on Sunday and 7:30pm EDT on Wednesday for our online services using the web conference platform Zoom:
Phone (dial-in)
Web (browser or Zoom application)

If prompted for a password, enter Love
**NOTICE**
Our church's Reading Room is temporarily closed.  If you have any questions or need additional information, feel free to email us at 
readingroom@firstchurchdc.org
.  We look forward to opening our doors again in the very near future!
---
Our members are Christian Scientists, and we're a branch of The Mother Church – known as The First Church of Christ, Scientist in Boston, MA.
 As Christian Scientists, we base our spiritual practices on the Bible (both Old and New Testaments), using the book Science and Health with Key to the Scriptures by Mary Baker Eddy as our key to understanding the Bible. We do our best to follow the teachings of Jesus, not only in overcoming sin but also in healing disease through spiritual means, as he taught.
Our members are musicians, government relations professionals, professors, fundraisers, students, graphic designers, consultants, community activists, journalists and much more. We've come together at First Church, Washington DC, to bring a spiritual perspective and healing presence to the heart of the city. We hope you'll join us!
Visit » All are welcome to our Sunday Services
and our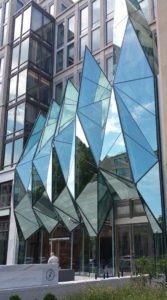 Wednesday evening testimony meetings. We also have a repeat testimony meeting on Thursdays at noon.
Christian Science Reading Room » Because our normal hours (M-F, 11am – 5:30pm except holidays) are currently suspended, we invite you browse online and to join our online Welcome Wednesday fellowship hour online every Wednesday at 6:15pm. 
Youth » in our church means everyone – a community of youthful thinkers. We have a Sunday School for children and teens, and avenues for lifelong learning, including how to heal.
On July 24, 2015, First and Third Churches of Christ, Scientist in Washington, DC, merged to become First Church of Christ, Scientist.