Our services are at 910 16th Street NW, Washington DC. 10:30 on Sundays (Sunday School at the same time) and 7:30 pm on Wednesdays. 
---
Our members are Christian Scientists, and we're a branch of The Mother Church – known as The First Church of Christ, Scientist in Boston, MA.
As Christian Scientists, we base our spiritual practices on the Bible (both Old and New Testaments), using the book Science and Health with Key to the Scriptures by Mary Baker Eddy as our key to understanding the Bible. We do our best to follow the teachings of Jesus, not only in overcoming sin but also in healing disease through spiritual means, as he taught.
Our members are musicians, government relations professionals, professors, fundraisers, students, graphic designers, consultants, community activists, journalists and much more. We've come together at First Church, Washington DC, to bring a spiritual perspective and healing presence to the heart of the city. We hope you'll join us!
Visit » Open your week – and recharge the middle of
your week – with inspiration from our Sunday Service
and our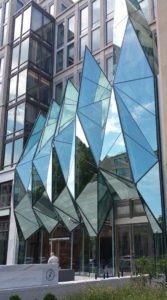 Wednesday testimony meetings. We'd love to
meet you, so feel free to come for a visit.
Christian Science Reading Room » Our downtown location at 910 16th Street, NW, is now open 10 am to 6 pm Monday through Friday. 
Youth » in our church means everyone – a community of youthful thinkers. We have a Sunday School for children and teens, and avenues for lifelong learning, including how to heal.
On July 24, 2015, First and Third Churches of Christ, Scientist in Washington, DC, merged to become First Church of Christ, Scientist.